You are here
Westminster Academy in Gulfport, Mississippi
Monday, March 17, 2014 - 15:00
Next stop on the bus tour is Westminster Academy in Gulfport, Mississippi!
Today we visited Westminster Academy. This was a smaller school that I was able to spend time with each kid after my presentation.
Westminster was a good school. It was a little strange since the kids were too polite. It was cool because
the kids came in quietly, sat down and didnt talk. I was kind of confused and asked them if they were being threatened to stay quiet, haha but they werent! The kids
there were amazing!
I think the presentation went great because the kids listened and were engaged! It was a relief too because when I started to speak, they
were all so polite so I thought they were bored and didnt care about what I had to say. I was wrong, thankfully. After the presentation I was able to talk with the kids
and comunicate with them about bullying and respect for each other. The kids were so funny and the one of the best groups I've talked to.
As for the cities and travels I've been to so far, it still looks alot like Florida except it's very cold. We had to drive through a very bad rain storm and cold front. I wanted
to see the beach in Gulfport and Biloxi but it's really cold here today!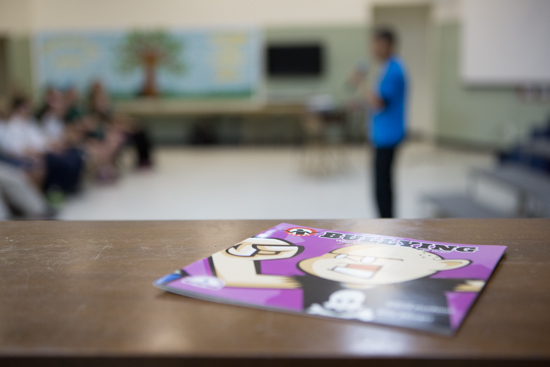 Everyone is asking how I'm doing in the motorhome going across country. Well...I love it! I thought I wouldn't like it at first becasue I don't normally like traveling
long distances by car. But these things are houses!!! The movement while I sleep is helping to soothe me and sleep better!
P.S. I did an interview here for a local radio station and also the cbs local news. So you all can look for it tonight.
So thank you for reading, keep me and all the kids getting bullied constantly in your prayers and follow this journey with us!
-BULLYING NO WAY!
-Jaylen Arnold