You are here
Jaylen Arnold, Honored at TLC's Give a Little Awards
Wednesday, April 17, 2019 - 16:51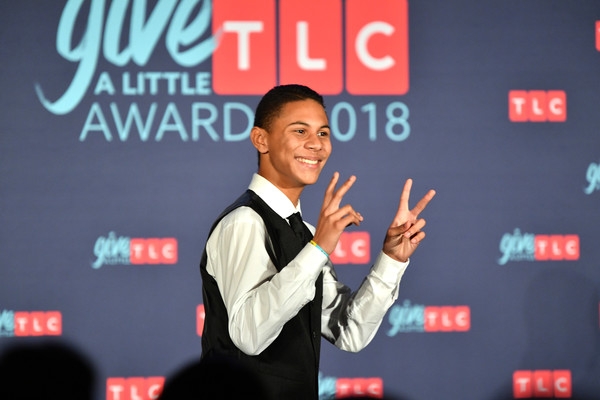 Jaylen Arnold, Honored at TLC's Give a Little Awards
TLC Brings the Love with the Give a Little Awards. Teenager Jaylen Arnold received the TLC Give A Little Award during a ceremony in New York City.
Jaylen Arnold, 18, was one of several recipients at the red-carpet event presented by TLC, Discovery Channel and Redbook. Ten years ago, Jaylen founded the nonprofit organization, Jaylen's Challenge Foundation, devoted to spreading an anti-bullying message across the globe.
Actress Brittney Snow and Randy Fenoli (Yes to the Dress) hosted the event. Other honorees include dancer Derek Hough, TV reality figure Kelly Osborne, Jazz Jennings.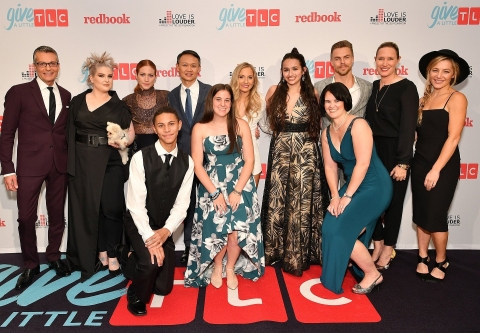 TLC's annual Give A Little Awards, held in partnership with Redbook magazine and Love Is Louder at New York City's Park Hyatt Hotel, this year raised awareness about bullying and its corrosive effect on the lives of so many young people.  The honorees were a range of celebrities (TV personality Kelly Osbourne and dancer Derek Hough among them), activists ( Jaylen Arnold, Kristen Caminiti, Dianne Grossman) and TLC's Jazz Jennings.  Each of them was truly deserving of his or her award and in total the night was a masterclass in the importance of mission-driven messaging.