You are here
A Blog For THE SMITH FAMILY (and especially Willow)
Monday, April 25, 2011 - 21:57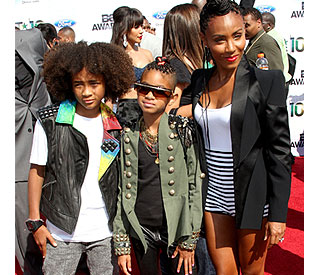 Dear Mr. Will Smith and Family:
I would like to invite your family and ask you if I could escort Willow down the Red Carpet of my Hollywood movie premier "LIFTED" we are having on May 7, 2011 in Florida. You probably know my Uncle Dash Mihok from being in "I AM LEGEND" with you. He is in this movie too!
This movie is very special because a kid gets bullied in it and that is what Jaylens Challenge is all about. We will have the movie premier with a special performance by the cast (they are flying down here for it) and then a meet and greet with the cast after they perform. I am soooo excited about this movie premier!!!!!!!! The ticket money will go to the Jaylens Challenge Foundation.
The reason I would be honored to have Willow come is because I love her voice and songs (seriously I'm stuck on whipping my head and calling myself a 21st century kid). I would like your family to come too because of course I know you want to chaperone two 10 year olds!!!! Thank you sir for taking time to read this note. You can find out more about me by looking at www.JaylensChallenge.Org
Sincerely,
Jaylen Arnold