You are here
Annual Blue Ribbon 5K Run/Walk
Sunday, March 8, 2015 - 16:12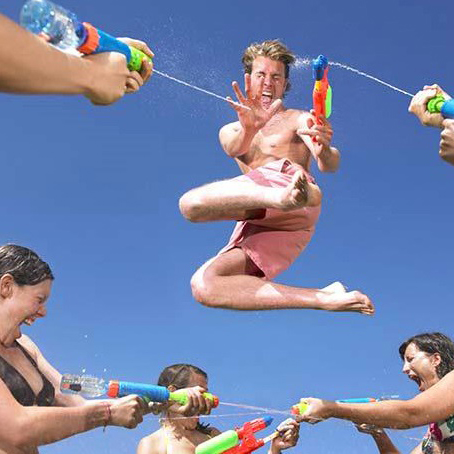 Prevention of bullying begins with education and education begins here. The aim is to teach tolerance to the tormentors while educating the educators. It's no longer a commitment. It's a promise. In a vital bid to raise much needed funds the Jaylens Challenge Foundation will be having it's annual Blue Ribbon 5K Run/Walk on Saturday, April 11, 2015 at Lake Hollingsorth, Lakeland, Florida.
Feedback has shown that bullying is greatly reduced after our presentations! We have children that email Jaylens Challenge quite often with despair over bullying. There are schools in desperate need of our help but do not have the funding to pay for the materials needed to help aid an anti-bullying educational program. The generosity of individual donations alone coming into our website is not enough to help the hundreds of people who have requested our help. We want to change that. Jaylens Challenge has decided to organize an annual 5K walk/run to assist in our fundraising efforts. It's hoped that through success we can reach more emotional, depressed and in many cases suicidal students in our schools. Bullying in our schools is a serious problem. You simply cannot sit back and allow this to continue unchallenged. Our aim is to make a difference, our aim is to educate. We need your help. On Saturday, April 11, 2015 we will hold our annual Blue Ribbon 5K Run/Walk. All proceeds to benefit the Jaylens Challenge Foundation, Inc.
Event Information
Where: Lake Hollingsworth, Lakeland, Florida
When: Saturday, April 11, 2015
Fee: $25 ($35 on the day) 
Registration: 3PM 
Run/Walk Start Time: 3:30PM
You can register online here: Cick here for online registration
All runners will receive: Awards in standard age groups and refreshments. Race T-shirt for pre-registered participants only.
Pre-registration deadline (for Race T-shirt) is April 2nd, 2015 If you would like to take part then click here for registration. If you would prefer to register via postal service then click on the registration form image below, print it off, fill in your details and mail your completed entry form with payment to: Jaylens Challenge, P.O. Box 93653, Lakeland, Florida 33804. Checks to be made payable to: Jaylens Challenge. Alternatively, you can show your support by visiting http://www.active.com/donate/JaylensChallenge.
Click here to download registration form
We thank you for your support and remember - Bullying No Way!